A brief history
As an important meeting place for the Resistance, Café Max (formerly known as the Café Hélice) was, from 1941 onwards, an underground location for the movement, thanks to its owner Eugène Germain and several of his friends who secretly headed up the French Resistance network.
Having maintained regular contact with General de Gaulle's services in London from the bistro, they succeeded in foiling several of the enemy's plots.
In 1972, the café was renamed 'Café Max' in honour of Max, a Resistance hero who had fought alongside Jean Moulin and was a member of this small group of spies. Since then Café Max has been a favourite spot for getting together for a catch up.
This is where former spies, police officers, senior civil servants, business leaders, politicians and stock brokers head for a casual discussion.
Café Max was owned by Valdo Riva for over 18 years and was then sold in September 2022 to chef Frédéric Vardon, the owner of the Parisian restaurant Le 39V located on Avenue George V.
The bistro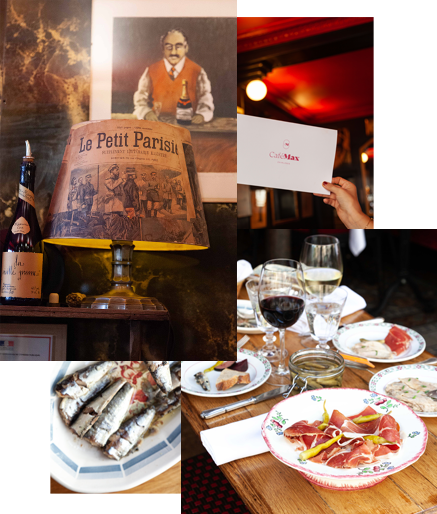 This iconic venue with its original décor, zinc counter dating back to the turn of the century, wooden tables and red benches, has retained all its character, with the arrival of chef Frédéric Vardon. Located in the heart of Paris, between Les Invalides and the Ecole Militaire, this warm and friendly bistro with seating for up to 28 is a must-see. Its guests come to enjoy the bistro feel, lavish cuisine, intimate atmosphere and its owner's love of good food.
« It is an honour and a privilege to be able to ensure this legendary and exciting gourmet bistro live on »
Frédéric Vardon
The cuisine
The bistro-style cuisine is simple and delicious. The "à la carte" and "blackboard" menus feature Parisian classics, such as Oeuf Mimosa (devilled eggs), the famous crispy pig's ears, Salers beef tartar, tender steak with shallots, Normandy-style veal kidney and wild-caught fish, crème caramel and rice pudding.
Supported by Régis Letourneur for the past 18 years in the kitchen, chef Frédéric Vardon delights in discovering little gems and serving fine produce, in perfect balance with the nature and humankind. A wonderful tribute to the regions of France.
Julio Levée, masterfully ensuring exceptional hospitality. Julio has been taking care of Café Max's guests for the past 10 years and loves to ensure the venue maintains its warm and friendly atmosphere, by serving a wide selection of wines, including some of the finest grands crus.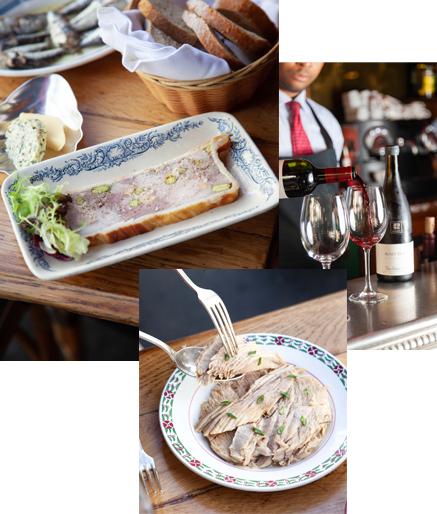 Usefull information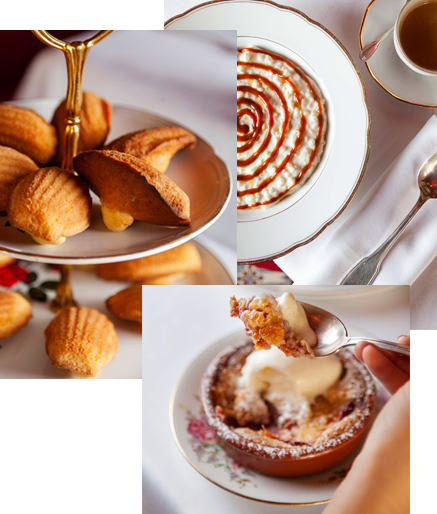 Open from Monday to Friday :
for Lunch and dinner
from 12.15pm to 2pm and from 7.30pm to 9.45pm
Métro :
La Tour Maubourg
Press contact :
Clémence Broustine
Hospitality
My Maison In Paris
Be at home, elsewhere!
Welcome to My Maison in Paris..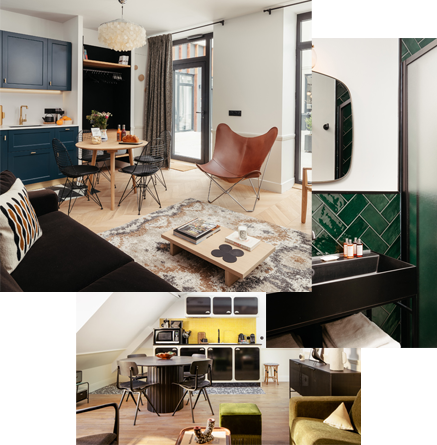 Domaine des Maffliers
The new essential stopover
for the weekend